Table of Contents
Map of Market

Tips & Considerations

Active & Passive Screening

Eating & Drinking on Site

**Updated!

Washroom, Water & ATM Access

Masks & Distancing

Pets

Payment Options, Pre-Orders, Delivery

Right to Remove
---
1) Map(s) of Market
---
The weekly layout map & vendor listings are posted here each week. Need a handy reminder? Sign up for our weekly newsletter or follow us on social media!
OUTSIDE MARKET: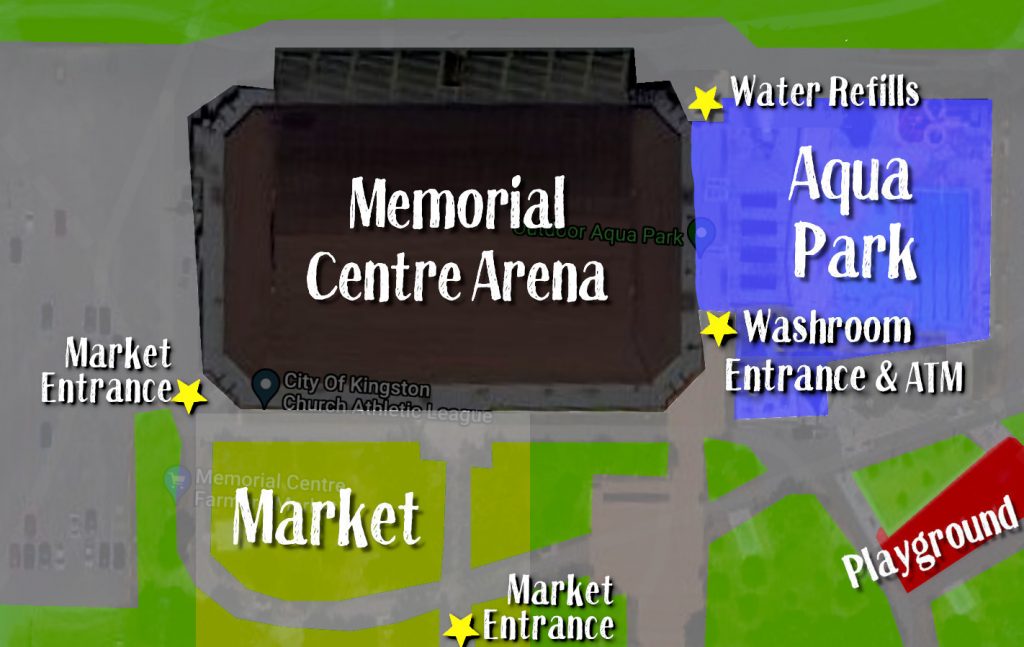 INSIDE MARKET: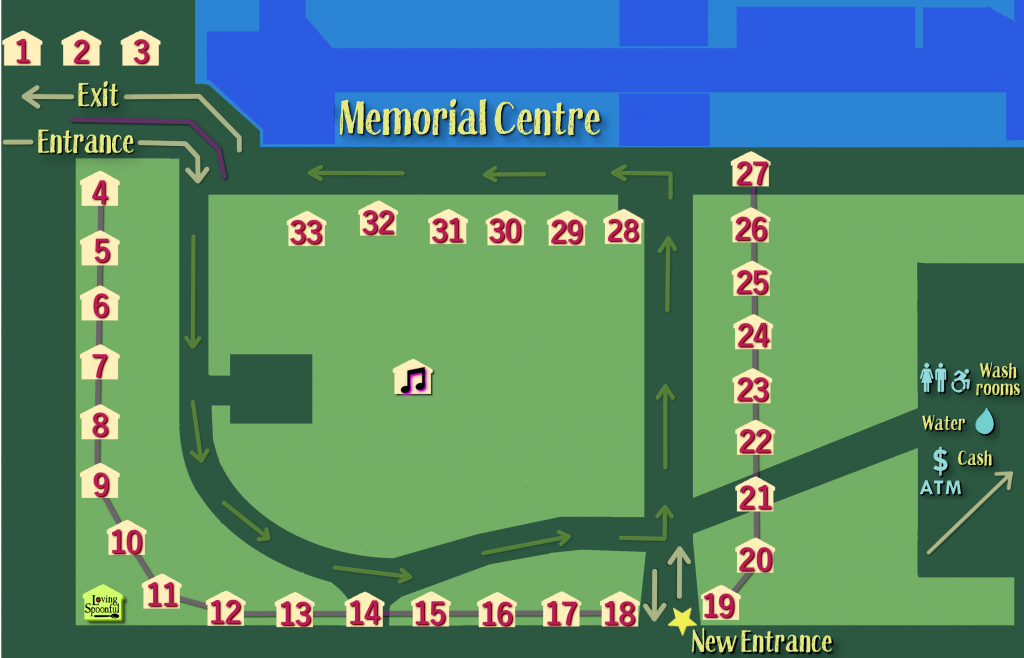 ---
2) Helpful Tips & Considerations
---
We are lucky to be surrounded by a huge park! If you'd like to stay to eat and socialize during your stay, please do so outside the main market shopping area.
---
3) Active & Passive Screening
---
Do not attend market if you are experiencing any covid symptoms as listed by KFL&A Public Health

Do not attend market if you have been in recent contact with a suspected or confirmed covid case

Passive screening for all customers upon arrival

Active screening for all staff, volunteers and vendors is conducted upon arrival
---
4) Eating & Drinking on Site

*Updated Aug. 12
---
Consuming food or drink at market is now permitted in the following circumstances:

When seated and actively eating/drinking. Picnicing is encouraged!

When sampling product.

However…

To ensure it doesn't get too crowded, picnicing outside the market area is preferred if you are able.

Please leave benches open for those with mobility issues.

Removing your mask for a quick sip of water is fine. Please sanitize your hands before and after touching your mask
---
5) Washroom, Water & ATM Access
---
Washrooms, Water Station & ATM are now open via the Aqua Park entrance at the EAST side of the Memorial Centre.

At the Northeast entrance is a water bottle refill station.

We are working with city staff on accessing closer public washroom access as soon as possible.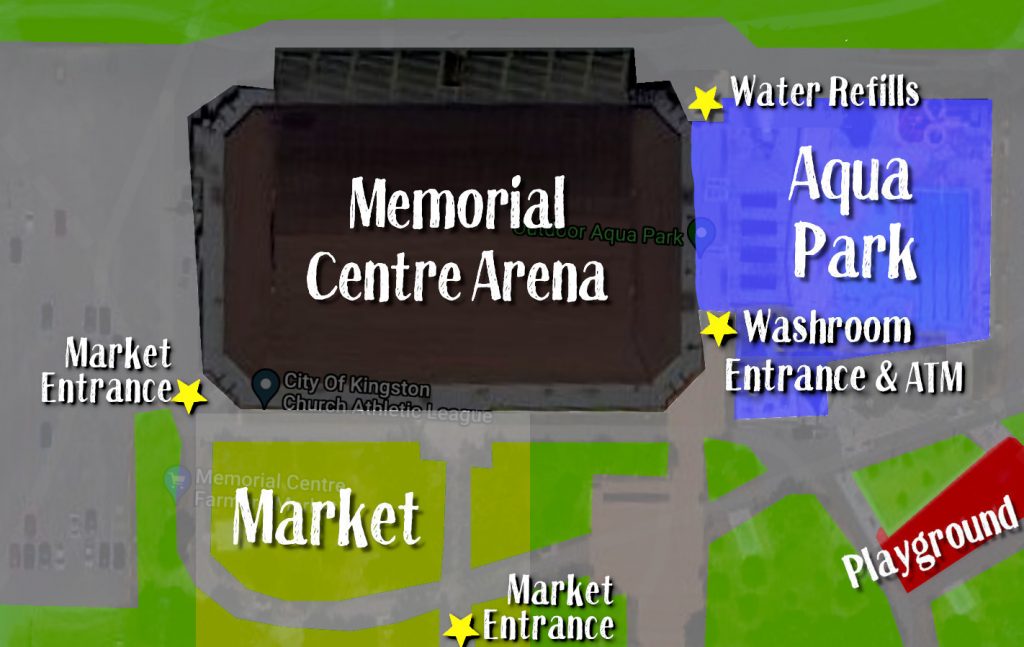 ---
6) Masks and Distancing
---
Masks or other face coverings, worn correctly covering both the nose and chin are required to enter

Customers who self-report a medical exemption are required to maintain 2m distance from others at all times during their stay
---
7) Pets
---
Leashed & well trained pets are still welcome at market

Staff and volunteers reserve the right to ask someone to leave if a pet is causing problems.
---
8) Payment Options, Pre-Orders, Delivery
---
Each individual vendor has their own policies in these areas.

Please see the Who's at Market? page for a summary of payment options, pre-orders, and delivery.
---
9) Right to Remove
---
Memorial Centre Farmers' Market staff have the right to ask anyone to leave if they are not properly following covid-safety measures or behaving disrespectfully to others.