Table of Contents
Map of Market

Tips & Considerations

Passive Screening

Washroom, Water & ATM Access

Masks 

Pets

Payment Options, Pre-Orders, Delivery
---
1) Map(s) of Market
---
The weekly layout map & vendor listings are posted here each week. Need a handy reminder? Sign up for our weekly newsletter or follow us on social media!
OUTSIDE MARKET: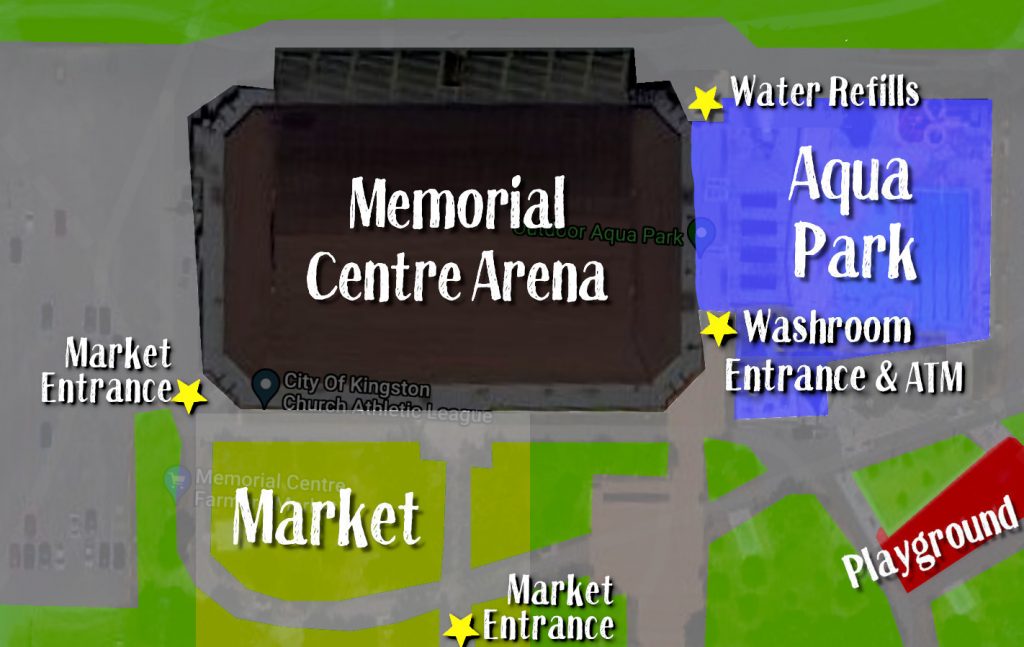 INSIDE MARKET: new map coming soon!
---
2) Helpful Tips & Considerations
---
We are lucky to be surrounded by a huge park! You are welcome to stay to eat and socialize during your stay. Picnic tables and bistro tables are on site for your use. Or bring a blanket! 
---
3) Passive Screening
---
Do not attend market if you are experiencing any covid symptoms as listed by KFL&A Public Health
---
4) Eating & Drinking on Site 
---
Consuming food or drink at market is now permitted.

Sampling is permitted
---
5) Washroom, Water & ATM Access
---
Washrooms, Water Station & ATM are now open in the Memorial Centre. There is signage on site or check at the market information booth for access.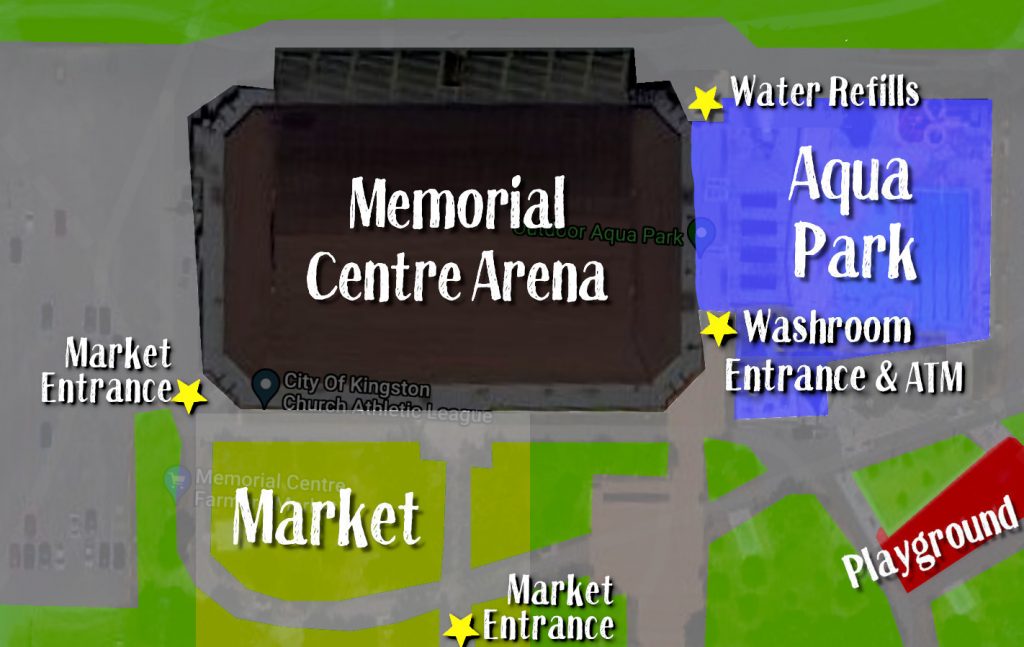 ---
6) Masks and Distancing
---
Masks or other face coverings are now up to the customer or vendor.


Be kind to others! Some of us will wear masks, while others won't.
---
7) Pets
---
Leashed & well trained pets are still welcome at market

Staff and volunteers reserve the right to ask someone to leave if a pet is causing problems.
---
8) Payment Options, Pre-Orders, Delivery
---
Each individual vendor has their own policies in these areas.

Please see the Who's at Market? page for a summary of payment options, pre-orders, and delivery.