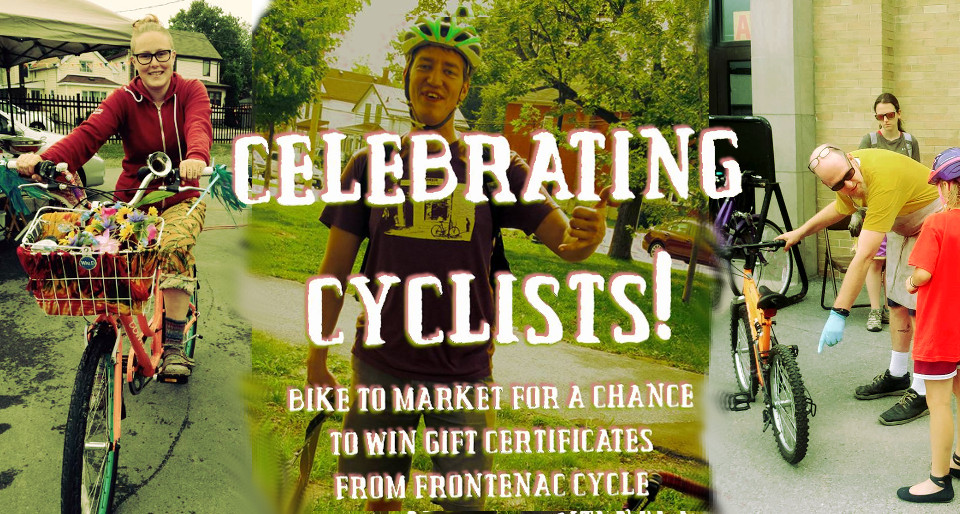 Join Frontenac Cycle, Yellow Bike Action and friends to kick-off Ontario Cycling Week!
Cycle to market for special freebies and prize draws all day.
10am-1pm Bike Decoration Station at the Art Barn. Reflective tape, flags, and streamers galore!
10am-1pm Safety Tune-Up Station by Yellow Bike Action.
1pm-2pm Bike Parade (6km via City Park) led by Frontenac Cycle.
Music by The Restless Soul Society 10am-1pm.
(see here for other fun Cycling Week Listings)
Here are some photos from bike events in previous years: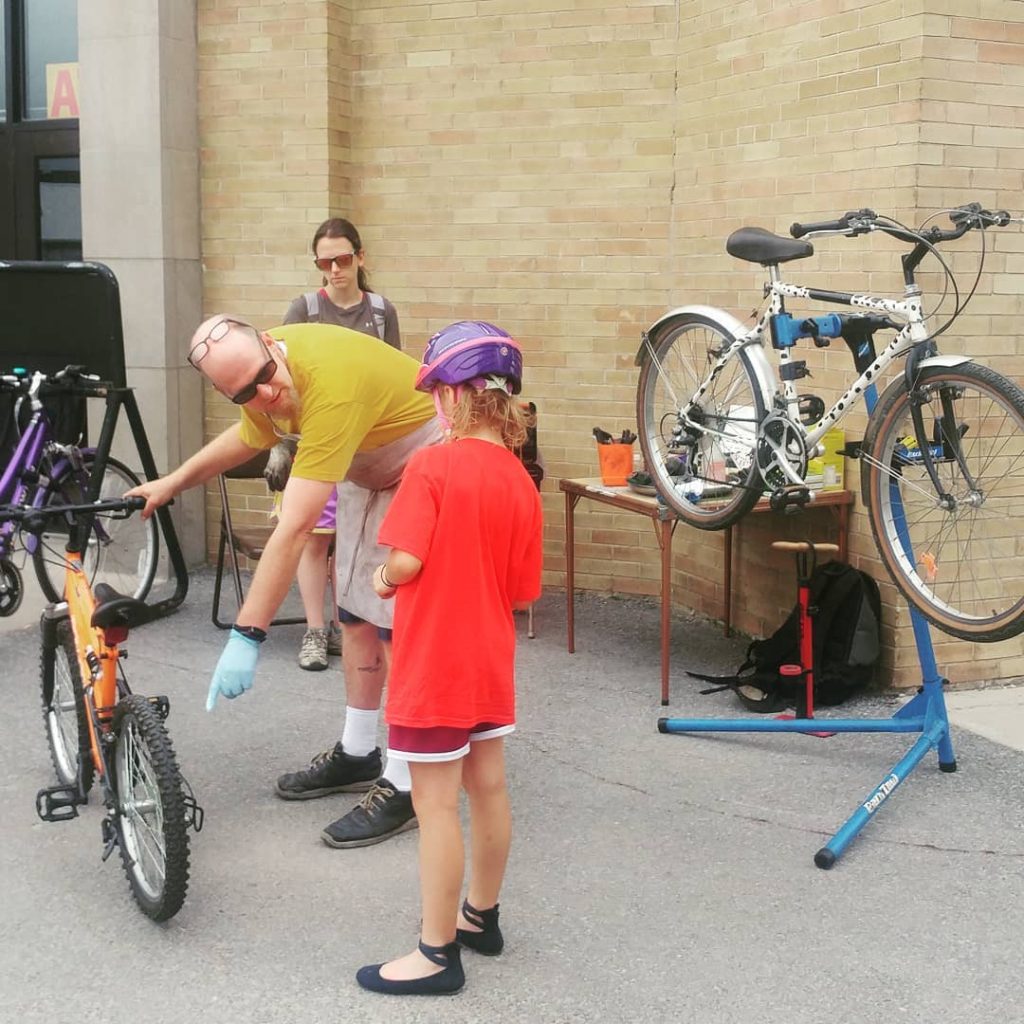 Mike at Yellow Bike Action showing how to do a safety check. (2018)
Free Bikes for Kids were given out at this event in 2017!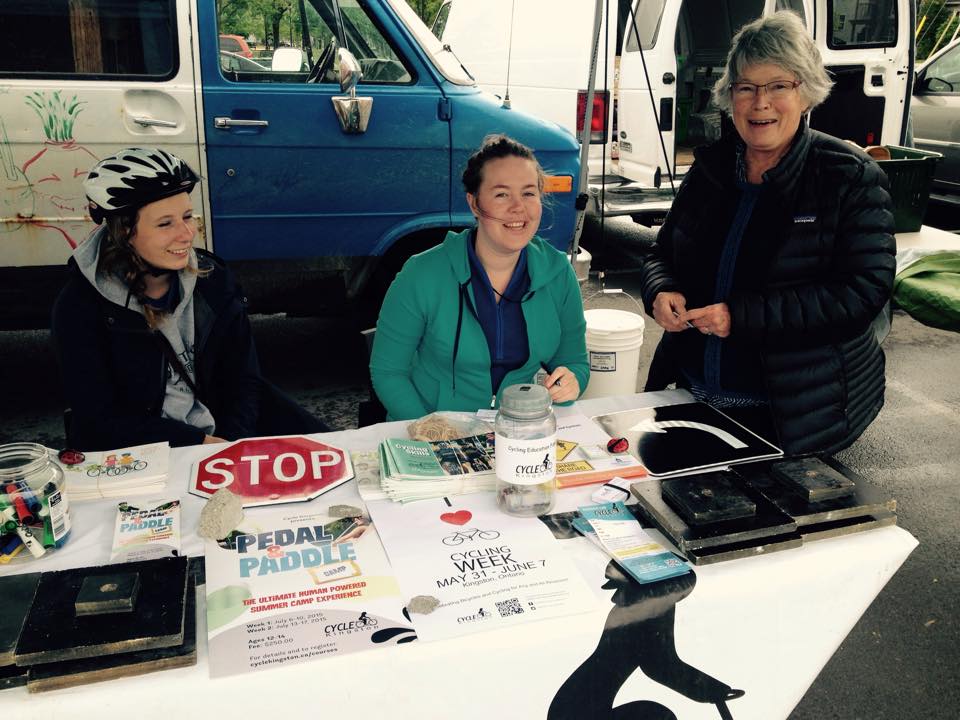 Cycling Ambassadors from Cycle Kingston and Joan Bowie (Pat Board Member) in 2015.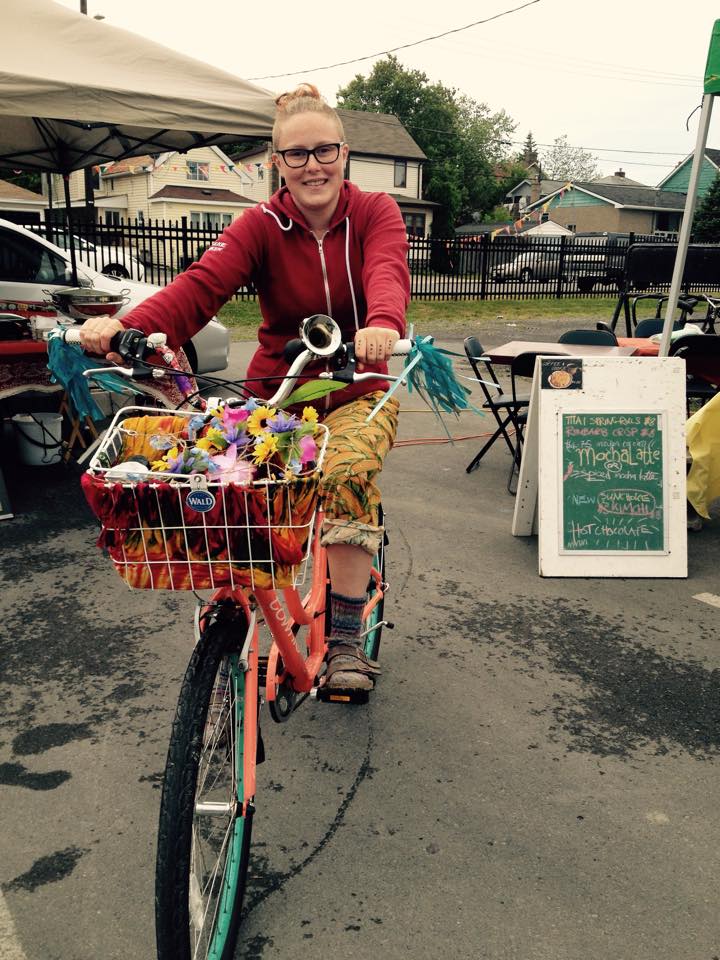 SUPER STYLISH bike brought to Cycling Week in 2015.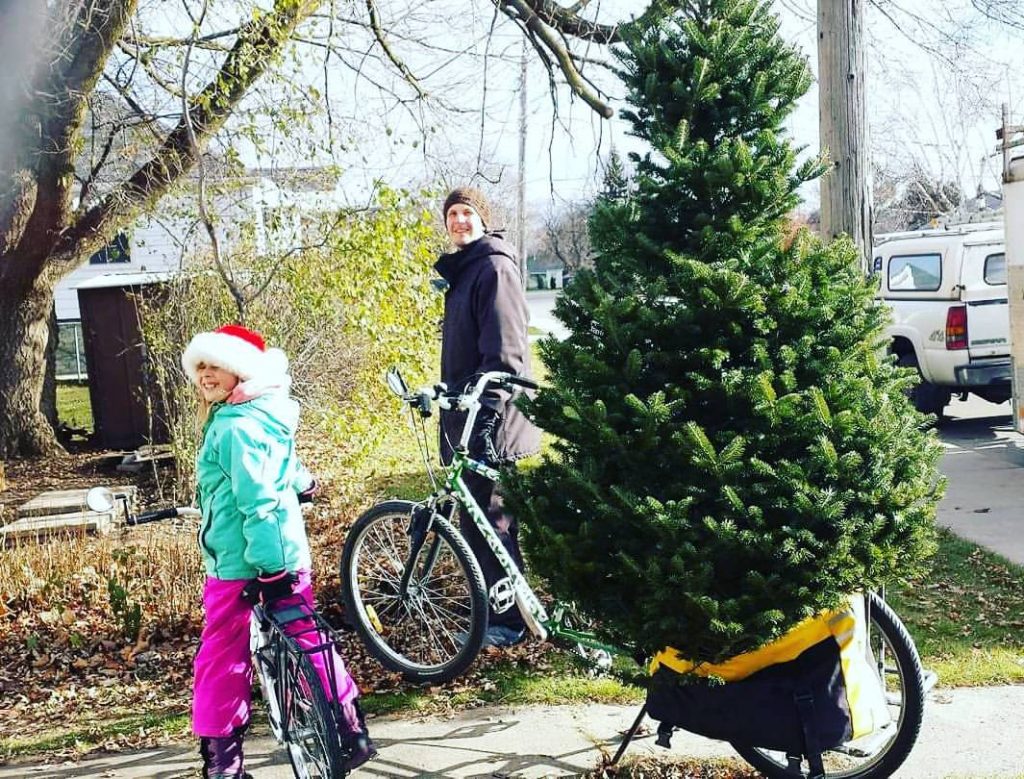 This isn't from a cycling event, but we were SUPER impressed when this family brought their Christmas tree home by bike in 2017!