Sunday May 19th – 9:00am-2:00pm
A special market day for the wee ones! Pop by the Art Barn to make believe in a Mini Cardboard Market. Guest vendor Humanitarian Club at École élémentaire publique Madeleine-de-Roybon School will be selling "Pocket Buddies", their ongoing fundraising project in support of numerous national and international charities.
Learn more at the Pocket Buddies project website.
Music by Fiddle Earth.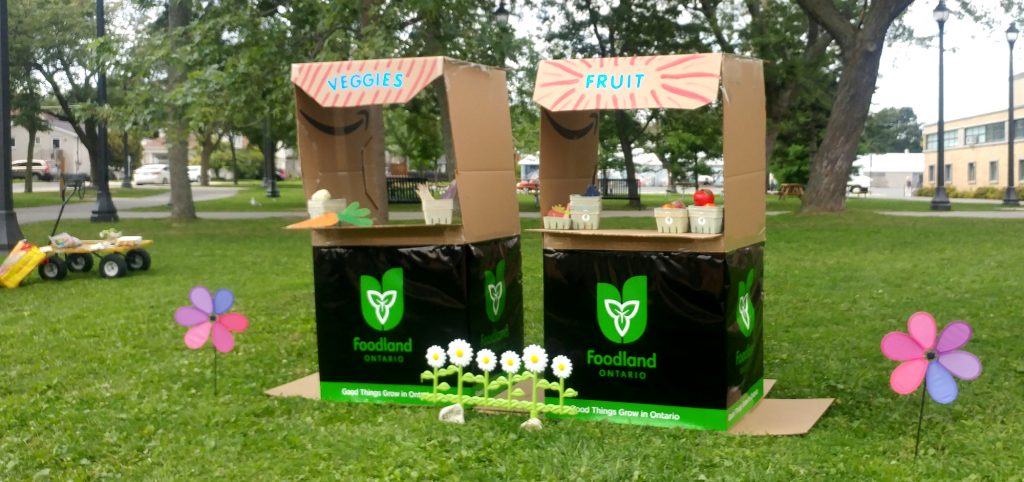 Test run of the "Make Believe" market from 2017.
Local artist Kevin Merritt testing out 2018's "Make Believe Market"