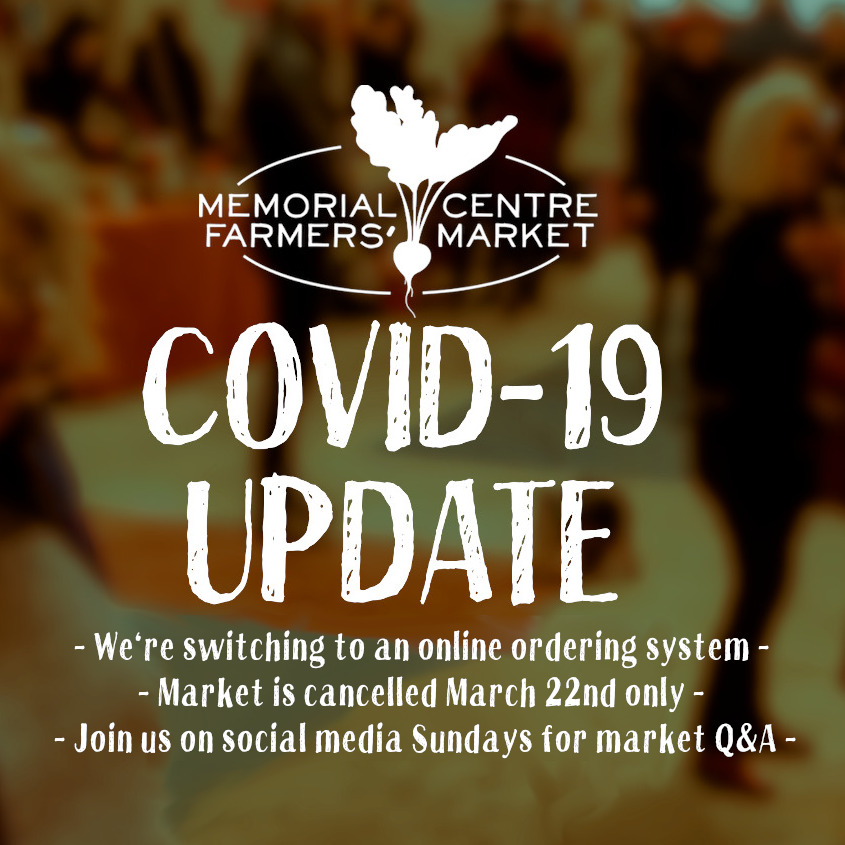 To our valued Farmers' Market Customers:
Thank you for your patience!
The city and the health unit have been doing a great job at helping us continue to offer stable, safe and healthy access to all your favourite local foods through the coming months.
With this continually changing situation, we've decided to go straight to an online ordering system. With possibly over 40 participating farms, kitchens, and artisans, it will truly be a major logistical achievement!
Which means for this Sunday only, March 22nd, market has been cancelled to give us the time to get it all ready. Please contact your favourite vendors directly (See the full vendor list on our website) to request pick-up or delivery of any must-have items.
All that said, we know the market is not *just* a place for food – it is a place of community and connection! We will continue to be available to all of you on Sundays to answer your questions, and keep the discussion going.
Please join market staff and volunteers on Sunday mornings on your social media platform of choice, or e-mail us at memorialmarketchat@gmail.com with any questions or ideas about how market spirit can continue through these interesting times.
Thank you for your ongoing commitment to local food and farmers!!
Jolene Simko
Marketing Manager