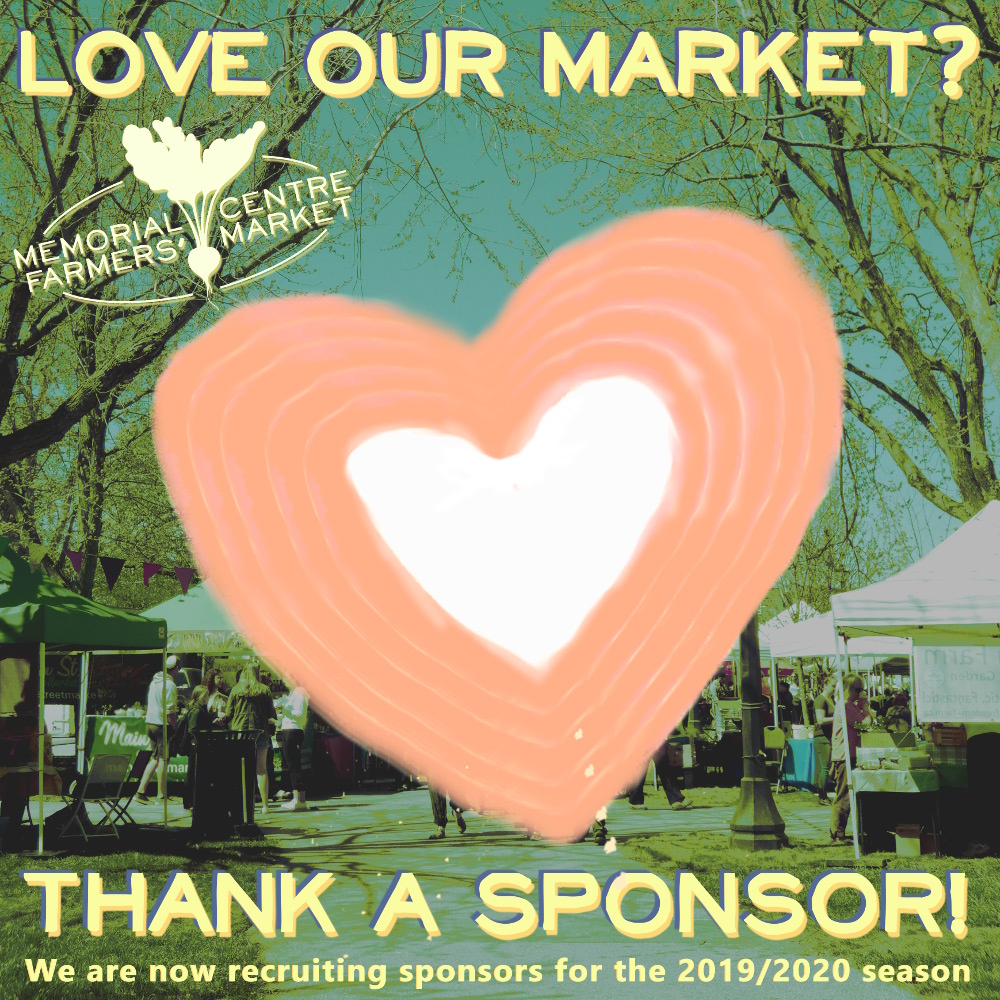 Become a local food hero by contributing as a sponsor. All sponsorship funds received support the development, costs and promotion of the farmers' market including: live entertainment, market infrastructure, live entertainment, music, games and arts activities.  In turn, we offer you the benefits described in each package!
Click here to view the 2019 Sponsorship brochure
Ready to get started? Register here.
Special thanks to our 2018 market sponsors listed below. These community partners supported the market and helped us grow. Help us show our appreciation by checking them out!