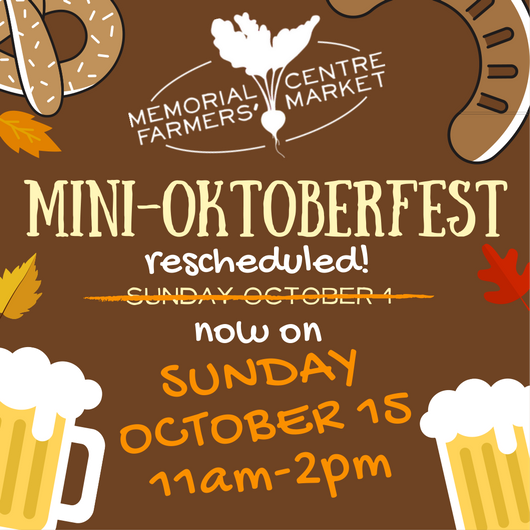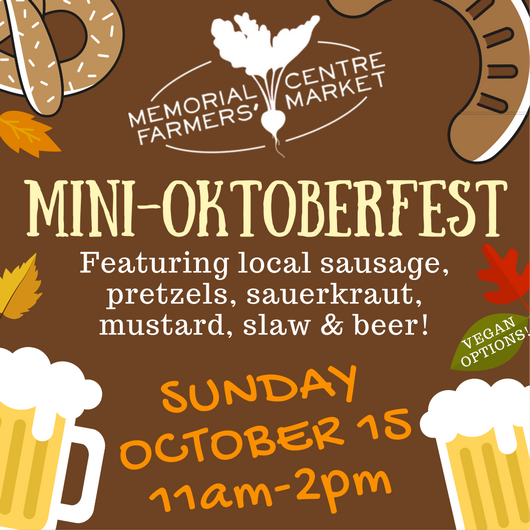 Celebrate locally produced food at our Sunday afternoon Mini-Oktoberfest.
Featuring tasting platters with sausage, sauerkraut, pretzels, mustard & slaw.
All items on tasting platters are produced or grown by market vendors.
Beer poured by MacKinnon Brothers Brewing Company.
Proceeds towards our Kid's Activities & Entertainment Fund. Two drink maximum.A special thanks to Friendly Fires, Black Dog Hospitality, and MacKinnon Brothers Brewing for their support in making this event so special!
Featuring…