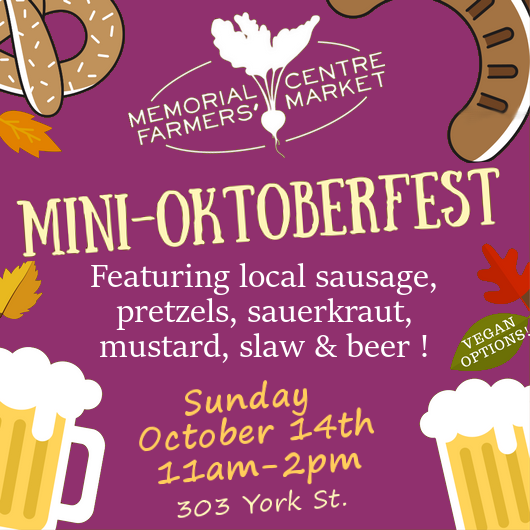 This year Mini-Oktoberfest falls on Sunday October 6th!
For $10 you receive a meat or vegan tasting platter with sausage, pretzel, and selection of toppings and condiments from our market vendors. Grill provided by Friendly Fires Kingston. Cooking & Serving support provided by Black Dog Hospitality Group.
Mini-Beer Garden featuring $5 mini-pints by Riverhead Brewing!
Platters will be served from 11:00am until we sell out.
Dressing up is encouraged!
MUSIC:
To be Announced!
KIDS' TENT:
To be Announced!