Get active at market Victoria Day weekend through Thanksgiving with our outdoor Class on the Grass Series!
10am-11am join Janati Yoga School for an all-levels yoga class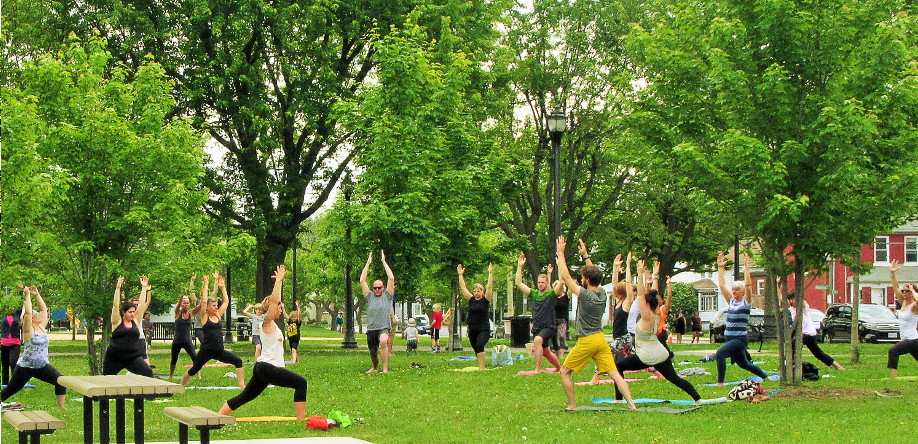 11:15-12:00 join Fung Loy Kok Taoist Tai Chi for a class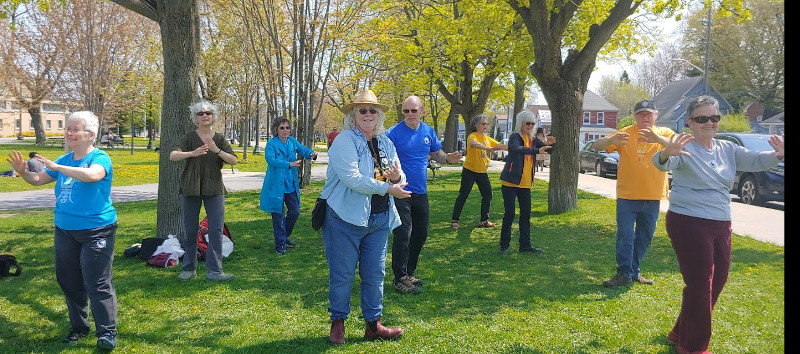 Classes do not run when it is actively raining. 
It is a truly amazing experience to practice outside – breathing fresh air with the sun shining down on you while you stretch and flow through the practice. After class you can grab your fresh local groceries for the week.
Everyone is welcome – whether you are new or you've been practicing for many years. Bring a filled water bottle to stay hydrated. Remember to apply sunscreen and bring your sunglasses and a hat.
ABOUT JANATI YOGA
At Janati, we are dedicated to yoga as a lifestyle, and to the growth and empowerment of our students through sharing the gifts of yoga. We emphasize HEART (ahimsa), INTEGRITY (satya), and SIMPLICITY(aparigraha) in our approach to yoga and living.
What we do at Janati is use the tools of Yoga & Ayurveda to facilitate CONNECTION.
First, we support our students in connecting to themselves through the practices – this way you will figure out how to come home to yourself and what you need to take the best care of yourself.
From there, we offer connection between the student and the teacher and connection to community – the community at Janati and the whole of the city and global community too! As independent as we may be, life is meant to be lived together – supporting each other and learning from each other. 
We believe that the essence of Yoga is unconditional love; embracing the full spectrum of experiences, people, places, and things with reverence and awe… Moving towards our authentic self is moving to greater expressions of love and connection with our world.
Janati is a sanskrit word that translates to "learn" and "experience". I like to think of it as "learn through experience" – which is how yoga works, what we teach, and why it was chosen as the name of the yoga school.
ABOUT FUNG LOY KOK TAOIST TAI CHI
We are a volunteer organization with locations across the country. We bring together people of different languages and cultures in a community focused on furthering the aims and objectives established by our founder, Master Moy Lin Shin.
At every location, people from all ages, backgrounds and walks of life learn, train and practise together. They have diverse reasons and motivations for their involvement, ranging from a simple enjoyment of the Taoist Tai Chi® practice, to an interest in the health benefits, to the rewards of participation in a friendly and supportive community, to the pursuit of a spiritual path whose roots reach back to ancient times. All are welcome and encouraged to participate as they choose.
Join classes anytime! You are welcome and encouraged to come to as many classes as you like. To join simply come to the location of your choice at the beginning of the class time and talk to the instructor.