Vendor Listings & Site Map for each week are published to this page on Fridays.
Want reminder to check back each week? There are two ways to do that:
Subscribe to our weekly e-news.
---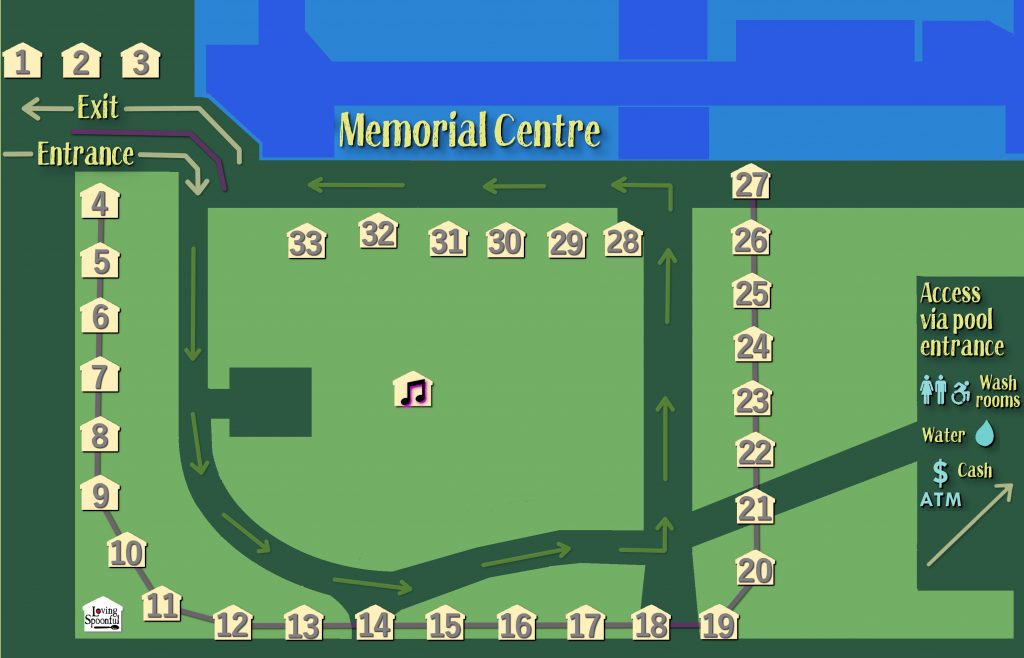 Click on the vendor profile for more details including contact information and pre-order/delivery instructions.
This map and layout are fixed with full-season vendors. Occasional vendors will sub-in certain spots when regular vendors are unable to attend. See the on-site map at the market entrance for exact listings.
TENT #

VENDOR

CASH

CREDIT

DEBIT

E-TRANS

PRE-ORDER

DELIVERY

1

$

Cr

D

–

P

–

2

–

Cr

D

E

P

DL

3

$

Cr

D

E

P

–

4

$

Cr

D

–

–

–

5

$

–

–

–

–

–

6

$

Cr

D

–

P

–

7a

7b

$

$

Cr

Cr

D

D

–

–

P

–

–

–

8

$

Cr

D

E

P

DL

9

$

Cr

D

E

P

DL

10

$

Cr

–

–

–

–

11

$

Cr

–

–

P

–

12

$

Cr

D

–

P

DL

13

$

Cr

D

E

P

DL

13

$

–

–

–

P

DL

14

$

–

–

–

–

–

14

$

Cr

D

–

–

–

15

$

Cr

D

E

P

DL

16

$

Cr

D

E

–

–

17

$

Cr

D

–

P

DL

18

$

Cr

D

E

P

DL

19

$

–

–

E

–

–

20

$

–

–

E

–

–

21

$

Cr

D

–

–

–

22

$

Cr

D

E

P

–

23

$

Cr

D

E

–

–

24

$

Cr

D

E

P

–

25

$

Cr

D

–

P

–

26

$

Cr

D

P

DL

27

$

Cr

D

–

–

–

28

$

Cr

D

–

P

DL

29

$

Cr

D

–

–

–

30

$

Cr

D

–

–

–

31

$

–

–

E

–

–

32

$

Cr

D

–

–

–

33

$

Cr

D

–

–

–